Individual solutions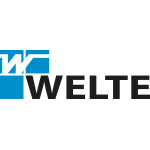 Fully Automatic Loading and Cleaning System
for the Bürkle LFC UV-Liquid Coating Line
This Wide Format Autoloader offers an easy use and flexible solution for a wide range of media types and formats, which need to be handled in the digital printing and finishing industry.
The Wide Fromat Autoloader loads directly from your palette to the loading table. Suction technology lifts the printed substrate by means of the suction effect from the strack on the pallet and moves it on to a lifting table. After that, the media is brought to and through the Wandres Cleaning Unit and then to the Bürkle Unit for lamination.
It can transport substrates up to a maximum weight of 10 kilogramm. The system works fully
automatic. The speed is coordinated with the Wandres and Bürkle machines.
The new loading process for the Bürkle LFC Series is suitable for almost all rigid and flexible media.
For media that must not be cleaned, simply disengage the Cleaning Unit and the media will be brought directly to the Bürkle Unit.
 Operation speed: compatible with Wandres cleaning unit and synchronisable with Bürkle LFC UV-Liquid Coating Line
 Remote control of all machine functions and remote diagnosis
 Loading table height is adjustable
 The unit is on wheels for easy handling