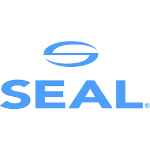 Laminator
SEAL 62 Base
The SEAL 62 Base is our most successful laminator for the advertising technology market as well as for digital printing service providers. Designed for basic applications, this machine is ideal for mounting and laminating pressure-sensitive products up to a working width of 1,600 mm, providing a flexible overall solution at an affordable price without sacrificing functionality.
ergonomic control panel for ease of use
auto grip shafts for user friendly webbing
swing up feed table to facilitate easy set up
flip-up roll trough
optional rewind station available
heatable top roller (up to 40 ° C max.)
roll-to-roll option for volumeproduction
bottom re-wind option to run products with release liner from the bottom supply shaft
SEAL 62 Pro S
With full independent control over pressure and speed, the Seal 62 Pro S is ideal for both new and experienced image finishers who require a highly capable laminator but have no need for hot encapsulation. The 62 Pro S is based on the widely acclaimed 62 Pro D and features the same high pressure nip system. This delivers superb results whatever the application required. The Seal 62 Pro S is perfect for mounting and laminating up to 1600 mm. The 62 Pro S includes
a heated top roller, fully adjustable up to 140°C, for enhanced lamination. The machine is ideal for medium to large volume production environments where control and productivity are key  requirements.
 heatable top roller (max 140 ° C)
 four material holders
 ergonomic control panel for ease of use
 swing out supply shafts for easy loading
 auto grip supply shafts for user friendly material loading
 auto grip re-wind shafts for more effective take up of release liners
 outboard brakes for greater control of material unwind
SEAL 62 Pro D
The SEAL 62 Pro D is the next generation professional laminator, an evolution of the successful
SEAL 62 Plus.
With fully adjustable temperature, speed and pressure settings the SEAL 62 Pro D is ideal for
the more experienced user who requires a highly versatile laminator.
The SEAL 62 Pro D is capable of running a wider range of media and can generate higher
process speeds, which make this machine ideal for businesses that are looking to build in extra
capacity and more versatility. Capable of mounting, laminating and encapsulating prints up to
1600 mm, the machine can be used with the extensive range of Welte Professional laminating
films, adhesives and substrates.
 Rollerheating: top and main roller, maximum roller temperature 140°C
 five material shafts
 ergonomic control panel for ease of use
 foldable drawing rollers for waveless encapsulation results
 auto grip supply shafts for user friendly material loading
 Ventilation system for additional cooling for encapsulation applications
 outboard brakes for greater control of material unwind
foldable feed-in table with braked roller system, incl. safety giude
2 adjustable cutting devices (lengthwise)